Chocolates and red roses are classic, but there's nothing like a sumptuous cocktail to set the mood this Valentine's Day. Try these!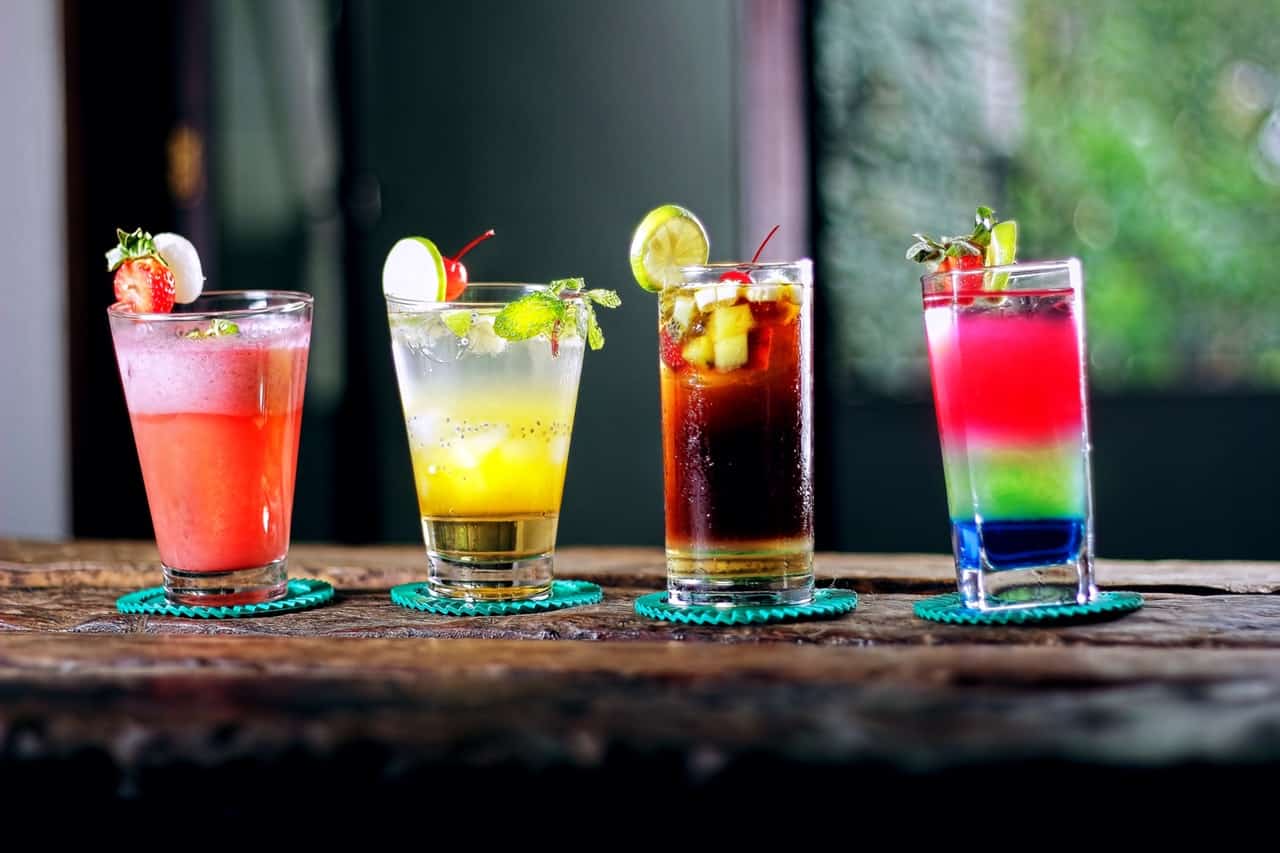 FRESH PEACH FLOAT
In a cocktail shaker, add 4 ounces of sparkling peach juice, 2 ounces peach puree, and 1½ ounces vodka. Stir and pour into a large serving glass filled with 3 scoops of vanilla or peach ice cream. Drizzle basil olive oil over the top and sprinkle with sea salt. Garnish with a luscious peach slice or a sprig of fresh basil.
ROSY BUBBLES
In a cocktail shaker filled with ice, add 1 ½ ounces vodka, ½ ounce simple syrup, and 1 to 2 drops of rosewater. Shake and strain into a Champagne flute and top with more Champagne. Garnish with a few fresh rose petals.
COTTON CANDY COCKTAIL
In a glass, add a pouf of cotton candy. Pour in 4 ounces of Champagne. Garnish with a smaller pouf of cotton candy for a cloud-like effect.
RED ROSE MARTINI
In a cocktail shaker filled with ice, combine these ingredients: 1 ½ oz. pomegranate juice, 1 ½ ounce vodka infused with rose tea, ½ oz. sweet vermouth, 1 dash each of cherry bitters and aromatic bitters, and 3-5 broken mint leaves. Shake, and pour into a cocktail glass garnished with rose petals. To infuse the vodka, pour 1 cup vodka into a container, and add 1 bag of rose-flavored tea. Seal the container and let it sit overnight in a cool, dark place.
LOVE BUZZ
In a cocktail shaker filled with ice, add 1½ ounce vodka, ½ ounce crème de cacao, 1 ounce raspberry puree, and 1 part espresso, cooled to room temperature. Shake all ingredients and strain into a cocktail glass. Garnish with a fresh raspberry or chocolate shavings.
SPICE UP YOUR WINTER PARTIES WITH JERRY'S KITCHEN
Getting people together this season? The catering pros at Jerry's Kitchen can help you plan an awesome celebration. Book our award-winning food trucks – or work with our catering services team to arrange a classic feast with all your wintertime favorites.
To arrange catering services for your private or corporate event near Doylestown or Philadelphia, get in touch with us now.
Source
The post 5 Sexy Cocktails for Valentine's Day appeared first on Jerrys Food Truck.